YOGA4EWA INSTRUCTORS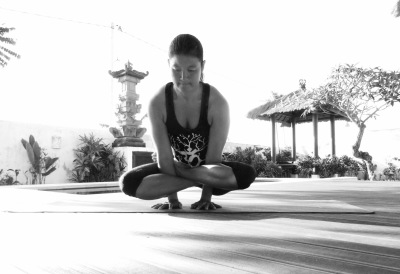 TASHA KAUIHOU - OWNER/DIRECTOR
Tasha has been in the fitness industry since 1997 as a certified Fitness Professional.  She has been certified by ACE, NASM and APEX and she has been an avid yoga practitioner since 2002.  After having her first child she was looking for a way to relieve stress and heal her body from the wear and tear of the competitive sports she had participated in previously.  After her first yoga class with Char Nuessle, she knew this would be her calling and she continued to further her studies in yoga. In March 2006, she studied Ashtanga Yoga under Sri K. Pattabhi Jois of India, and Sharath Rangaswamy during their World Tour in San Francisco and in June of 2007 in Hong Kong at the Asia Yoga Conference and just recently in New York of May 2017 with Pramaguru Sharath Rangaswamy.  Tasha graduated from Yoga Hawaii's Teacher Training under the guidance of Rupali Embry & Tania Jo Ingram in July 2006.  She continues her studies with Nicki Doane and Eddie Modestini of Maya Yoga where she travels to Maui frequently.   She enjoys sharing her knowledge of yoga with all those who have a common quest of self realization.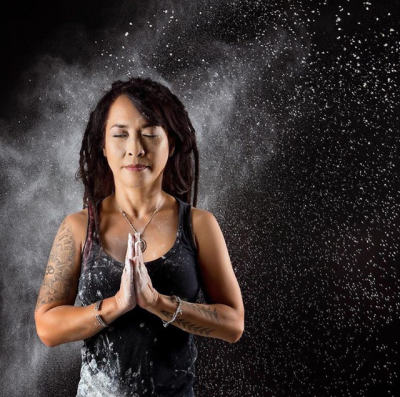 TINA VALENTINE
Sthira sukham asanam-Yoga Sutras 2.46-2.48Practicing yoga with strength
and in a relaxed manner gives rise to harmony with the physical body.

Learned how to simply BE  through yoga. She attended her first yoga class in 2010. Though reluctant to try yoga at first, Tina found self-rediscovery and a sense of new beginnings. The powerful transformational experience of yoga enriches her and helps her focus on her evolving life.  She received her 200 RYT through the  Wanderlust Teacher  Training Program under the teachers Kate Baldwin and Lilly Barels. Her practice and self discovery continues to grow through the  guidance and encouragement of her mentors Tasha Kauihou and Eden Monteilh.  Finding peace and contentment in her yoga practice has helped Tina realize the importance and value of making more classes available to her community. She has a gentle and light-hearted style to teaching and hopes to help others find their breath and simply BE.

"Yoga is the perfect opportunity to be curious about who you are." -  Jason Crandell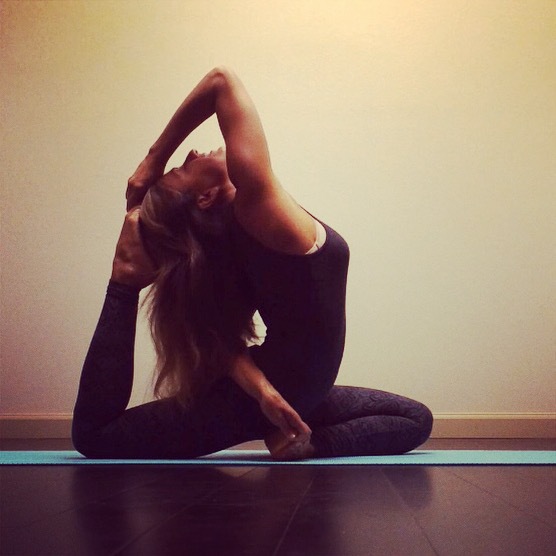 MONIQUE CLEARY
Began her yoga journey in 2014 when she and her husband moved from Texas to Hawaii. She started yoga as a physical practice and then it transformed into a journey of self-awareness and acceptance. It helped her cope with the emotional stress of moving away from family and friends by allowing her to focus and BE in the present. "I discovered my truest, brightest self through yoga and want to give that to others through my teaching." Monique completed her 200 hr teacher training at YOGA4EWA under the guidance of Tasha Kauihou. She also holds a B.S. in Health Science. Monique's Vinyasa classes focus on moving with the breath to create awareness while building strength.
"What I love most about yoga is that there will always be another layer of greatness to discover about yourself."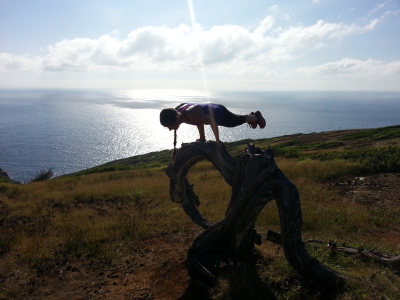 MELISSA TABUYO
Started practicing yoga in 2012. She was drawn to Power Yoga for its intense form of exercise. Enjoying the added flexibility and constant discovery of new muscles she kept coming back for more. Since then her practice has grown to include Vinyassa flow, Ashtanga, Yin, Restorative and Hatha. It has been a constant support system to help with everything from chronic joint pain to recovering from a major shoulder injury in 2014. She see's yoga as her medicine that helps her heal wounds from the past and enjoy life to the fullest.
She obtained her 200 hour Yoga Teacher Training through Yoga Hawaii under the guidance of Maya Siklai and Stephanie Keiko Kong.
In her classes she gives students of all levels a challenging flow that is accessible and fun while focusing on alignment. It is her desire to help you see beyond your own limitations. With her enthusiasm, excitement, and love for yoga she creates as safe environment for her students to grow into their full potential.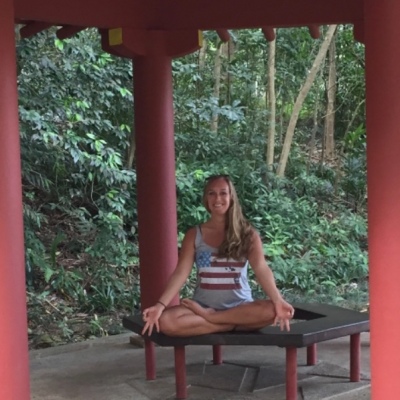 LISA KINSELLA
Lisa began her yoga journey in 2012, a year after she first moved to Hawaii. She was having a difficult time living so far from home and her best friend had just moved from Hawaii back to the east coast. Yoga began as something she could do to get out of the house, a way to exercise and move her body. Through yoga, Lisa was able to find a community of people where she felt she fit in. Having always been a worrier and an over thinker, she found herself experiencing less anxiety and being able to get out of her head. After much thought and consideration, she decided to pursue her 200 hr Teacher Training at YOGA4EWA under the guidance of Tasha Kauihou. She would like to help people achieve the same peace that she found through yoga. 
​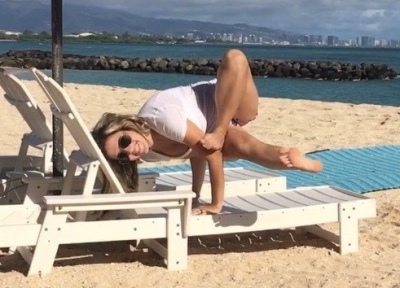 GONCA KARNS
Turkish girl in Hawaii, military spouse, mommy and yoga lover!
After the birth of her daughter, Gonca started seeking for something to rejuvenate her body and state of mind. Her journey in yoga started in 2014 after attending the Mom & Baby workshop at YOGA4EWA. The mantra "everything is temporary" during Tasha Kauihou's Vinyasa Fusion class, strengthened her daily commitment to yoga. Through her daily practice, Gonca has renewed her state of mind and strengthened her physical well-being, resulting in a more
confident and youthful person that is ready to inspire others to achieve the same.
With the support of family and her teacher's faith in her, Gonca completed her 200HR Yoga Teacher Training at YOGA4EWA in February of 2017 under the guidance of Tasha Kauihou. She still attends Tasha's Ashtanga and Vinyasa Fusion classes to grow and learn more. Gonca is so excited to share her yoga love with her students at YOGA4EWA. "I'd like to show my students the power of yoga so they can believe in themselves, and do anything they put their minds to".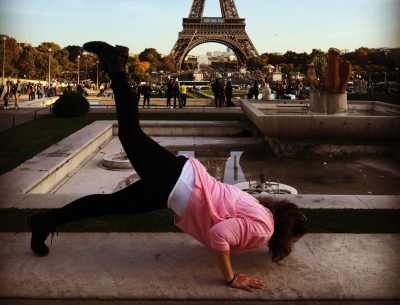 JAMIE SMARSH
​Jamie began her yoga journey in 2003 after the birth of her son. A Kansas born mother of three and wife she moved to Hawaii in 2012 and she fell in love with yoga! She's a Yoga enthusiast and outdoor adventurer to name a few, always seeking anything with movement. She didn't realize the importance of movement combined with finding stillness until she found yoga. Her yoga journey began with wanting to get fit and find energy after her son was born but soon realizing it was so much more than that. She continues to try to expand and deepen her daily practice. She feels Yoga is an amazing journey, and is beyond grateful for the practice She enjoys all yoga, some of her favorites are Vinyasa, Yin, Restorative, Ashtanga, & Gentle. Jamie received her 200HR Teacher Training certification at YOGA4EWA under the guidance of Tasha Kauihou. Jamie hopes to share with others her love of yoga.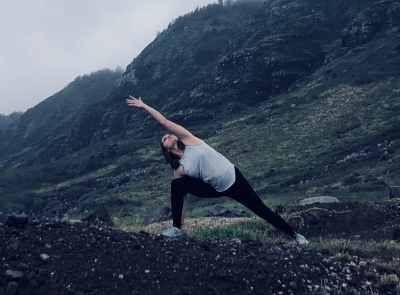 RONNIE HERKINS
​
Formerly an elementary teacher and passionate dancer, Veronica (Ronnie), found yoga as a great physical exercise and stress reliever. It wasn't until after the birth of her daughter that she fully discovered the amazing benefits of yoga as a whole mind and body practice. Entering into motherhood is not always an easy process and all of the changes that came along with it sent her anxiety spiraling out of control. When she was finally able to make it onto her mat again, she tried an Ashtanga class and fell in love. The focus on breath and challenging asanas, showed her how powerful a moving meditation can be. She was able to rediscover herself and begin the next chapter of her life. Through the support of her family and encouragement of her teacher, she completed her 200 hour Yoga Teacher Training at YOGA4EWA under the guidance of Tasha Kauihou.

"I hope to be able to share the joy of yoga with as many people as possible."